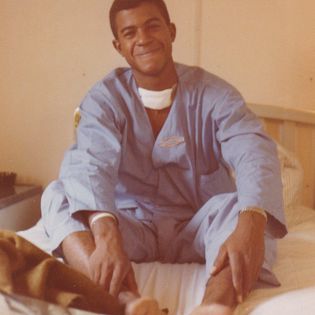 MAGNITUDE OF MIRACLES.
9/14/69 was without question the single most impactful day of my life…because it was my Resurrection Day. Brought back from death. Some of you may cherish a single day in your own life; a day head and shoulders above ANY other. If so, please share those memories with me, with us.
So here I exist, nearly fifty years later…which is a full lifetime in its own right. Right? Surgeons in 1971 told me "You have perhaps five years…" They had no encouraging data; my injuries invariably resulted in death.
My surgical records are part of the Vietnam Vascular Registry. I am part of human surgical history. Perhaps now, 50 year later, my results are no long such an anomaly. Perhaps they have contributed to improving outcomes for others. I do hope so.
So which is the larger miracle? That I once lived and died….or that, after resurrection, I've lived for another fifty years?
There were annual passages when I fantasized that perhaps I had made a bargain…with SOMEONE. And that, on this day, that debt would come due.
There were passages when I reflected that my Second Chance implied that The Universe had A PURPOSE for me. But I find it hard to believe that my fifty years of entertaining, advocating and interacting has fulfilled so profound an expectation.
So now I wait, with gratitude and patience…for that which will bring my long run to its finish.
All in all, it's been a glorious ride. Both times…